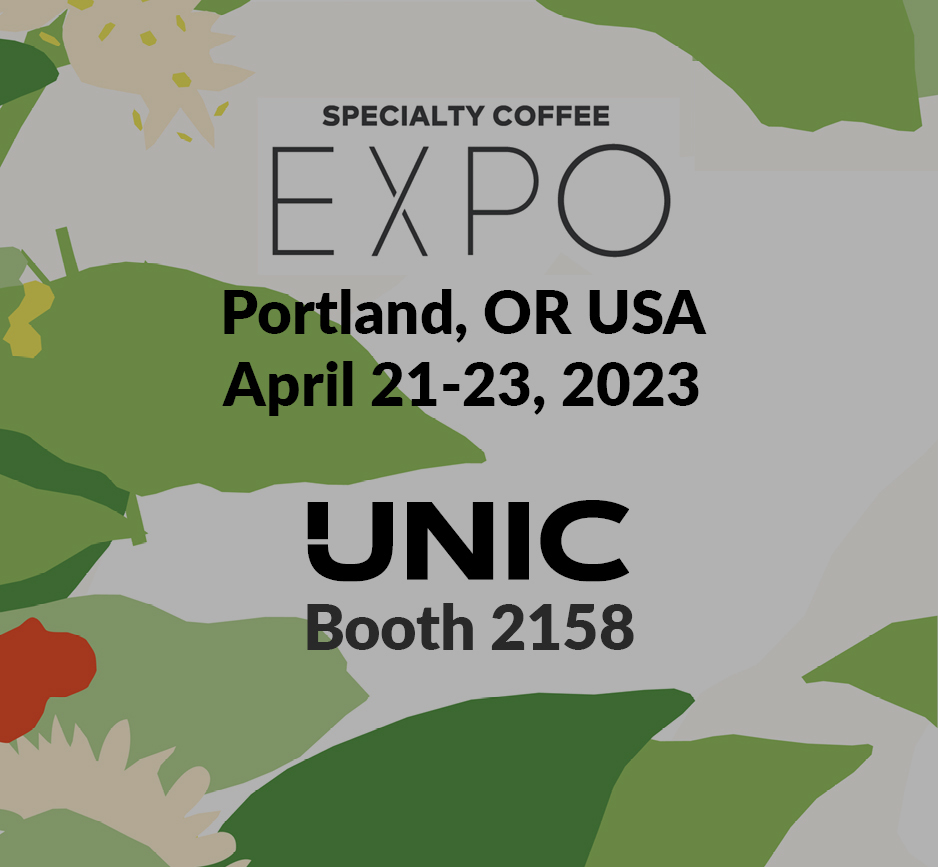 UNIC participates at the Specialty Coffee Expo in Portland, OR, USA
SCA Expo from April 21 to 23
"The SCA Specialty Coffee Expo is the North America's largest specialty coffee trade show, providing access to the latest products and services, workshops and lectures from experts, and the newest coffee research. It's the ultimate one-stop-shop for everything you need to succeed in the coffee industry, whether you're a seasoned coffee pro or just getting started in the industry!
UNIC is thrilled to be participating in this year's event. We understand the unique challenges that coffee professionals face, from staying up-to-date with the latest trends and tastes to adapting to ever-changing customer preferences.
Come discover how our state-of-the-art machines can help you meet the demands of the vibrant coffee industry and make your job easier. Our newest super automatic TANGO XP Duo will make its first appareance in US: with its slick and compact design, 10" screen, and the ability to make up to 4 drinks at once and 440 espresso cups per hour, Tango XP Duo is the perfect tool to help you elevate your coffee game and take your business to the next level, whether you're serving high volumes of coffee or just need to ensure consistent taste and quality.
Visit us at booth 2158 to experience the power of Tango XP.
We can't wait to see you in Portland from April 21-23, 2023!
****
Event : SCA SPecialty Coffee Expo
Location: Portland, Oregon (USA)
Dates: April 21-23, 2023
Stand: 2158"
Want to discover the Unic coffee experience? Find now the Unic coffee machine made for you.
CONTACT US