Tango XP DUO
New Iconic Super automatic TANGO XP DUO model
Excellence
in the cup
High production capacity
A full new user experience
Service fit configuration and easy to clean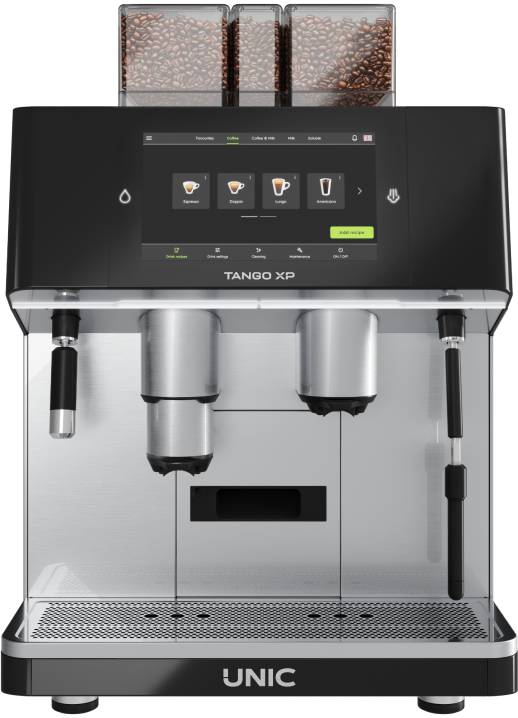 New iconic super automatic
TANGO XP Duo model
Designed for performance, driven by UNIC's long-term heritage in crafting exclusive commercial espresso machines, the new iconic performer TANGO XP Duo promises an unrivalled experience to coffee professionals with high expectations in coffee extraction quality, and high standards in facilitating and optimizing functionality and user's daily operational activities.
Espresso is at UNIC's core since 1919: featuring renown patented Tango® Dual Infusion Chamber and exclusive precise grinders, the TANGO XP Duo is built to achieve replicable and high-quality coffee results in the cup.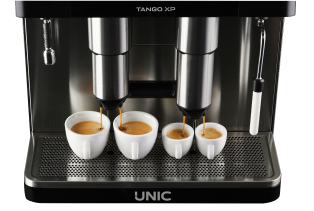 Beyond expectations
Handling high coffee volumes require an even best-in class performing coffee maker : the TANGO XP Duo is committed to deliver 440 espresso cups per hour, operating simultaneously the two separate groups, with always the same taste and consistency.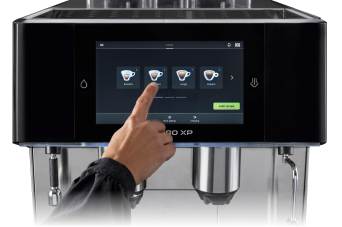 A full new experience
TANGO XP Duo user-friendly 10" screen interface provides a clear intuitive menu to engage the different profiles operators in a full experience on coffee and milk parameters settings to tailor a specific drinks menu.
Designed for efficiency and serviceability
With a reduced 50cm width footprint, the TANGO XP Duo is offering a maximum of functionality, and its serviceable engineering design facilitates access to maintenance to always keep a full-time operative equipment.
Do you need more information?
Get a call with an expert